Media for Equity – the concept of exchanging company shares for advertising space – is well established by now in the DACH countries. Young companies have adopted M4E as a cost-effective way to gain broader visibility and reach mass markets via TV, Out-of-Home, Print and Radio advertising. The big media companies also have recognized the value of M4E – as a new business opportunity in times of ever decreasing ad spends due to digital disruption and as second string in the digital sector. So, what's up in the field of Media for Equity this year?
We spoke to Media for Equity Thought Leader Dr Niko Waesche, Founder and Managing Director of German Media Pool.
Who is Niko Waesche?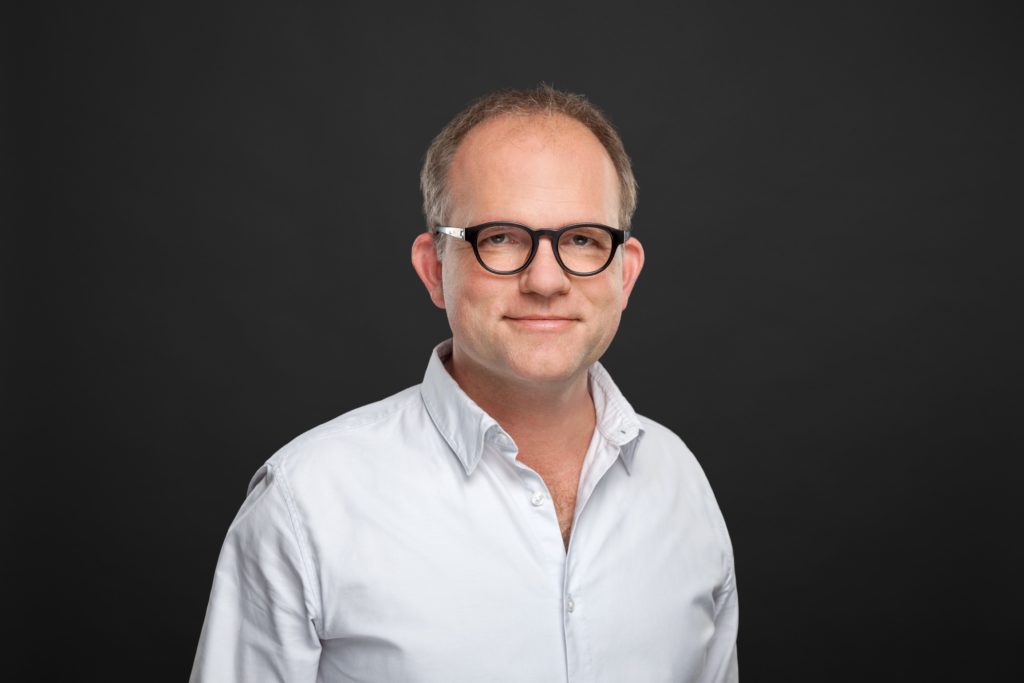 Having worked as an agency with Niko on many of his projects including handling PR communications for some of his bright M4E portfolio clients we are of course a bit biased. Nevertheless, we feel he is one of our most trusted business partners and – as we would describe him – a man of many talents and facets: Cosmopolite, VC & Business Angel, Start-up Enthusiast, Media Expert, M4E Thought Leader, Educator and Good Old Classic Sales person. And a very decent guy, too.
Niko co-founded German Media Pool with Aljoscha Kaplan in 2011 and represents the Advisory Board of German Media Pool. Previously, Niko was Global Industry Head for Media & Entertainment at GfK SE and Partner at IBM Global Business Services, leading the European Media & Entertainment Industry practice. He also has venture capital and angel investment experience. In January 2018 he re-joined Aljoscha Kaplan in running German Media Pool having reached the 150 million Euro milestone in invested media. Follow Niko on Twitter or read more about him on LinkedIn.
THE INTERVIEW
FSI: Niko, in 2011 you introduced the concept of M4E pretty much single-handedly to the DACH markets. Why did you do it and would you do it again today?
Niko: I was very active during the New Economy, when investments and valuations went crazy, but there was very little substance in terms of sales and customers. I learnt a lot, but also got burned. The party was never meant to happen like it did, but when it ended, it ended too soon for most. There were many unfinished initiatives, some of them very valuable and relevant, not only in B2C but also in B2B. When digital entrepreneurship took off again around 2010, it was time to get back in the ring and support start-ups again.
There was still a funding gap between Europe and the US. Our belief at the time was that we could improve the competitiveness of the European start-up ecosystem by using media smartly to lower customer acquisition costs for high growth consumer companies and reduce the pressure on cash.
Fundamentally, this is still true today. The basic promise of media for equity still holds. However, funding has improved and so has the overall level of experience amongst entrepreneurs. We are dealing with second or even third generation founders who know what they are doing. This is great for us, because the worst thing you can do is pour a lot of media exposure over a start-up that is not ready to convert its visitors and retain its customers.
We are working with very advanced, mega savvy companies right now such as ABOUT YOU, Momox, Clark or Job Today which are using media to supercharge their growth. The next challenge is internationalisation. While media for equity is a very mature form of financing in Sweden (thanks to our friends from Aggregrate) and Germany, in other countries it has barely been used. There is a huge amount of untapped potential everywhere to build new brands and acquire new customers.
FSI: What makes your job challenging?
Niko: Venture capital has done well and sustainably is based on reputation. And good venture capitalists are humble, because failure happens to everyone. In the US, I feel this is common knowledge. It leads to cooperation among VCs and an open sharing of insights.
In Europe, we sometimes see ugly behaviour: Back-stabbing, bending of truth and very little true partnering. We need to do this together to make it work. We are all in this to make entrepreneurs succeed. Entrepreneurship is hard enough; let's not make it even more difficult. Having said this, there also are some great, established venture capital funds and individuals we have worked with for years. They know who they are. And some of the newer Berlin-based VCs are fantastic people with the right attitude, like Paua, Cherry, Fly and more.
FSI: From your M4E experience over the last years: do you have any special advice or tip for a start-up wanting M4E to work for them in 2018?
Niko: Don't carry out a media campaign too early. You need a strategy and you need to be able to convert and retain. Your digital marketing needs to be fully in place and top notch. Remember tens of thousands of potential customers will search for you and visit your web and mobile presence. And don't get tricked by the way some players in the media industry work. Some media groups offer huge discounts but what are they really providing? A 90% discount does not automatically mean a good deal. Talk to as many people as possible who have done this before.
FSI: As you have always worked internationally and really travelled the world (recently on behalf of GfK): Can you tell us a bit about the cultural differences when it comes to advertising – especially in regard to start-ups? Anything we Germans still need to learn?
Niko: That is a good question. I think it is the opposite in some ways. Germans are often not confident enough in what they have achieved. The digital future is not only being defined in Silicon Valley. Digital is not a California-owned trademark. Due to the foundations placed by the Samwer business empire, Berlin is home to some of the best and brightest ecommerce expertise worldwide. And we are talking about a broad base of thousands of people.
In some ways, the Samwer brothers have merely continued what is a strong retail tradition in Germany, look at the Henkels, Albrechts, Ottos, Haniels… the list goes on and on. Far less important in comparison to these great achievements, but still a factor, take media for equity. It was pioneered in Sweden, but the one large economy that has embraced media for equity in a professional and scalable way is Germany, and it has been an important success factor for the German start-up landscape. Obviously, we should never stop learning, and there is a lot, others can teach us. But let's not forget we also have insights and experience to offer.
FSI: When we speak about advertising: anything hot & trendy in 2018 from your point of view? In need of a bit more "Don Draper" today?
Niko: What is very interesting from a media perspective right now is the discussion around the value of micro-targeting. There is no doubt that precise targeting is a hugely powerful capability and that platforms with accurate and granular data such as Facebook, Amazon and Google are the heroes of this space. The understanding emerging in the media and advertising industry right now, however, is that next to targeting, we still need the capability to broadly reach the whole consumer population. This old school thinking was always there, but now they are speaking up, at conferences, in the marketing departments and at the agencies. It's as if old school is cool again. But let's not get overly excited, it is not the return to Don Draper. And you can leave your drugs in the drawer. To be successful today, you need to be a true pro, work extremely hard like never before and you need to master the whole range of available marketing options.
FSI: Niko, you truly are one of the nicest persons we ever met. If a personal question is allowed: What's your special secret for keeping yours and the temper of others in check?
Niko: ? Thank you for the kind words. I grew up in Asia, moving every three years or so because my father worked at a pharmaceutical company. What this experience taught me is respect for other human beings. I always felt welcome everywhere. I was always a guest everywhere. This teaches you to be humble. To give back. And keep smiling. Smiling is a universal language. I think Germans could do well smiling a bit more than they do. And we Germans should behave better in the queue at the bakery. Do polite people actually ever actually manage to buy something in Germany?
FSI: Even busy M4E leaders have to eat. You often post some nice food pic on social. What's your favourite dish?
Niko: I love food. And food loves me. It is a beautiful, rewarding relationship. Since I grew up in Asia, I cannot go for more than three days without true Asian comfort food. And by this I don't mean sushi. As a global society, we have almost over sushi'd ourselves. Death by sushi. Give me a good warm curry, a deep ramen broth, a nutty, shrimpy Phat Thai, a ripe mango or beautifully textured fried rice and I am the happiest person in the world. And yes, my personal project is becoming a vegetarian for both ethical and environmental reasons. I have gone almost one percent of the journey. But the good intentions are there, always overcome by temptation.
Thank you very much, Niko! And as the Captain also runs a little (non-commercial) food blog we recommend this recipe for Pho Ba. You might like it ?